We've been home for over a week, and I am still recovering. Note to self: Don't travel for more than 10 days. I think that's when I started falling apart…On the bright side, I learned a lot about my clothes from this experience. Here are my packing essentials for long trips that I kept gravitating towards over and over again!
Thanks for shopping via my affiliate links on this page and throughout my site. I receive compensation when you do and use it to keep creating content that I hope you love!
This sweater was so easy to throw on with anything. It's thin enough to work on its own for a warm day or layered when it's cold. I love that the length works with high-waisted pants (the only ones I wear!), tucked in a skirt, or – my personal favorite – over a dress. Sometimes sweaters are too long to wear over dresses. I prefer them to hit my waist. This one is perfect!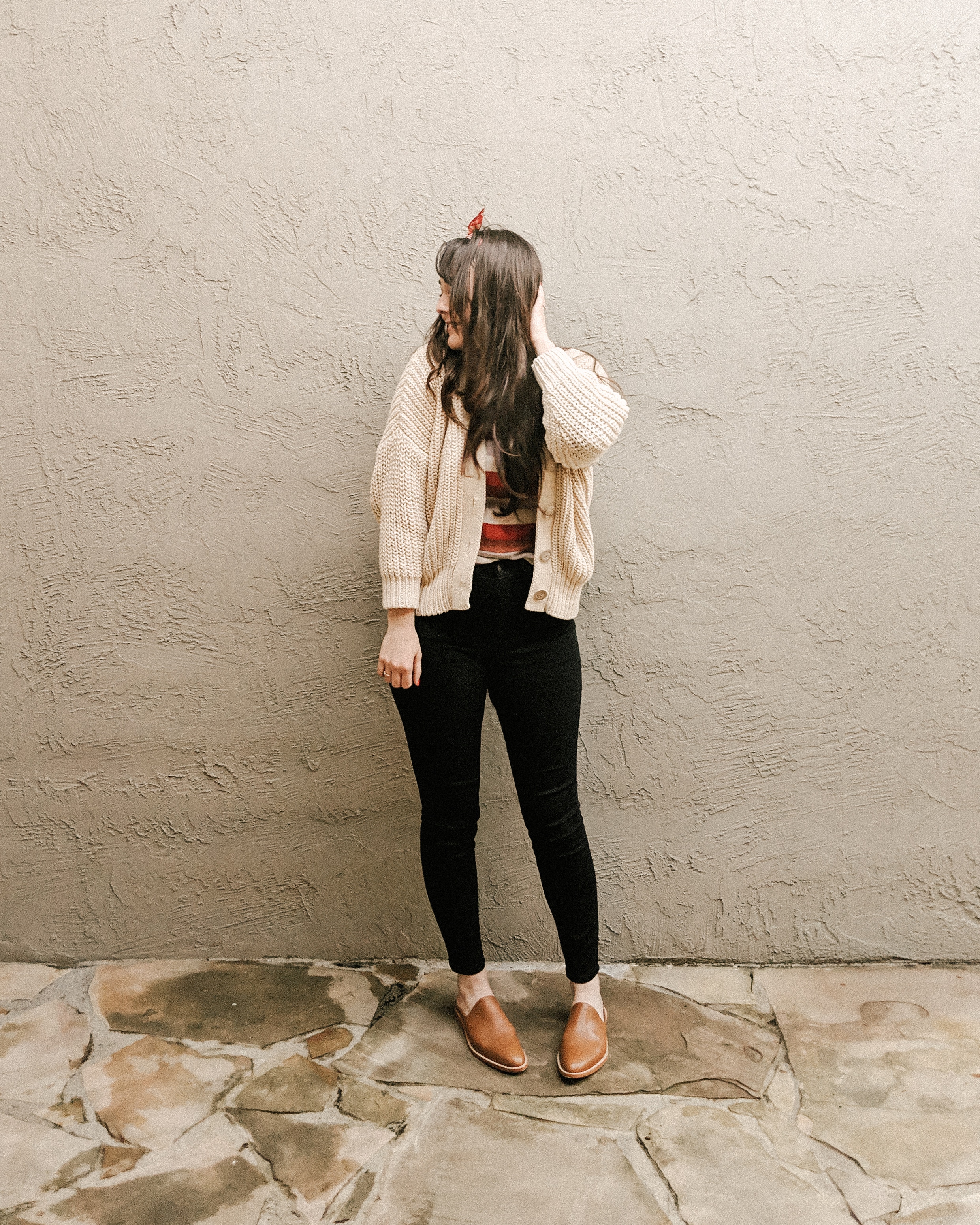 There's nothing like a perfect pair of black jeans. Being away from home, I like to stay cozy (okay, I always want to stay cozy…). These worked for a day in the office, a movie night with family, and out for drinks with friends. I am really glad they came just in time for this trip because I wore them so much!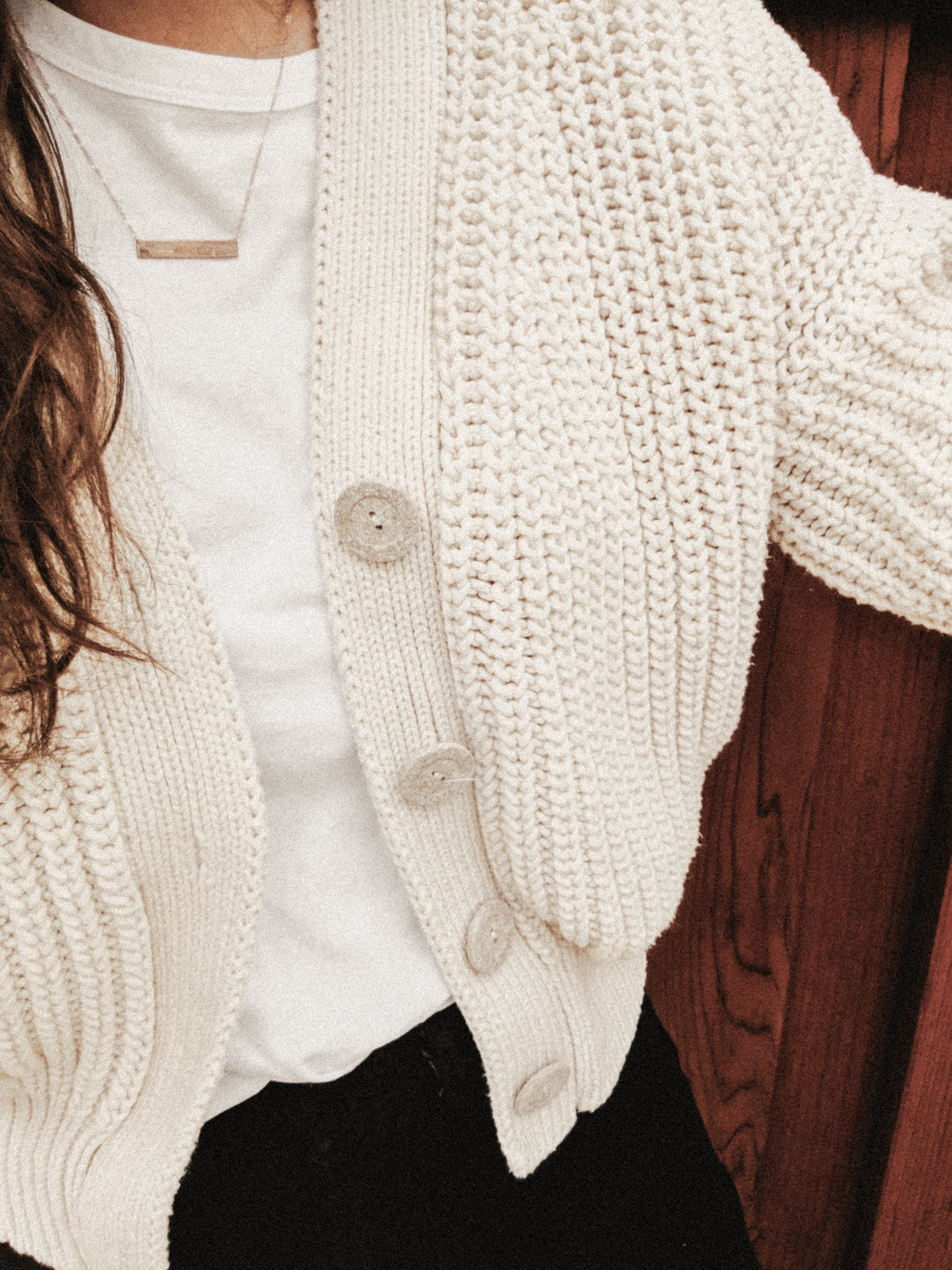 Do I really need to say anything here? I am fully on the Babaa train. When I wear this baby I always get so many compliments, and it keeps me feeling snug and safe. I'd die for this sweater.
(I'm joking??)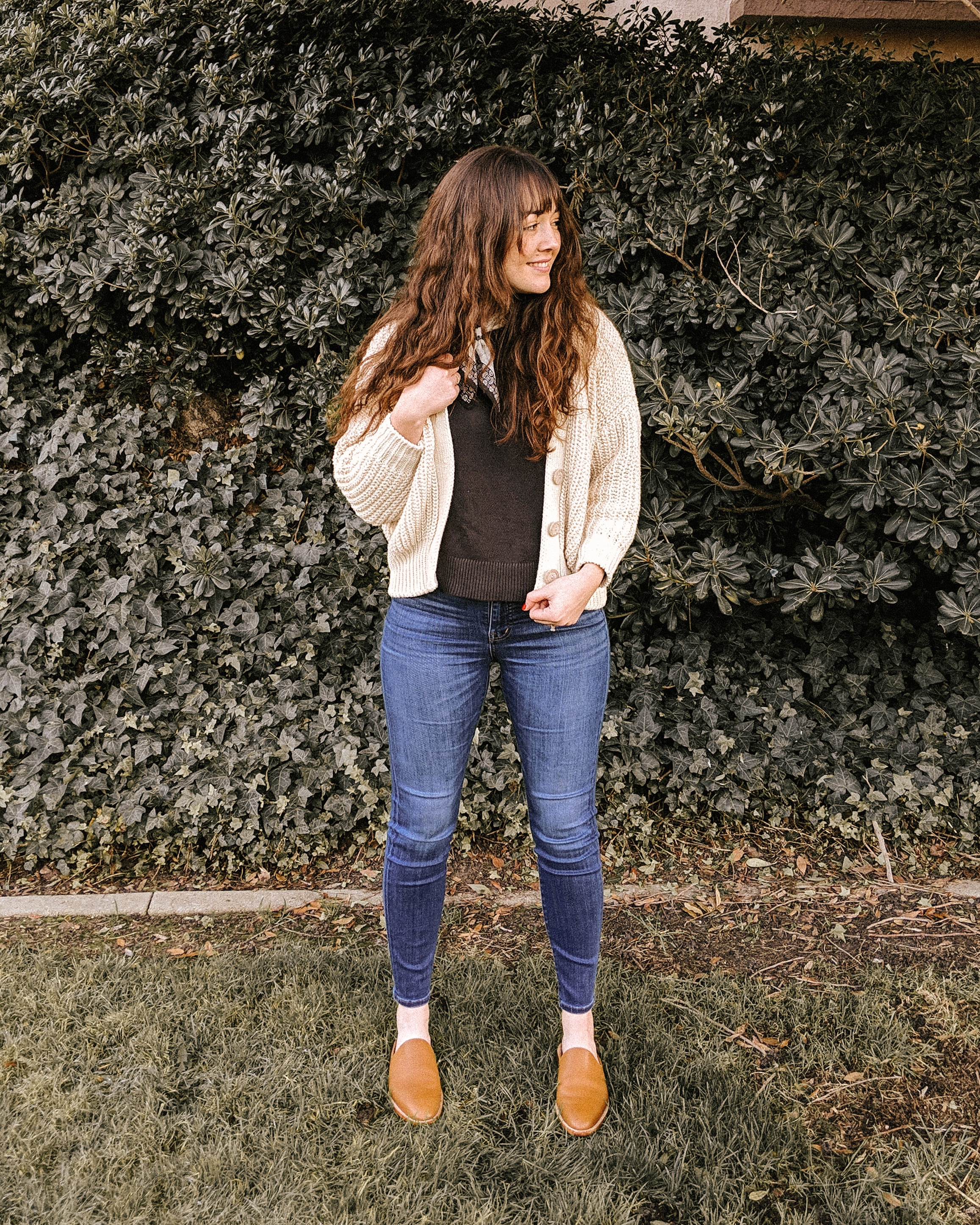 When I first slipped these on, they were a bit stiff, and I wondered if they would get much wear. Ha.
After one day they were buttery-soft and became my most-worn shoes on the trip, and now that I'm back in a place where winter exists, I'm sadly just going to have to stare at them and dream of spring. I seriously love them so much that I've worn them around the house a few times!
If you follow my often-neurotic Instastories, you know that I basically had a crisis the day before this trip when I realized I needed a pair of black boots that would work with my professional outfits as well as some of my more formal holiday looks. So, naturally, I dragged my husband to Madewell the night before our 6 am flight and walked out with these. My mom loved them so much she got herself a pair!
This should come as no surprise. These are my favorite jeans ever, and I am sad to admit that they shrunk in the dryer during a frantic mid-trip laundry session. They still work but look a bit odd with boots. We will see how long I last before I get another pair!
7. Most Stylish Yet Re-Wearable Piece: Black Mini Skirt
I got this skirt from JCrew ages ago, but I linked a similiar one from Vetta that I've had my eye on for a while. I think I could wear a mini skirt with tights every single day and never get sick of it! One of my favorite looks.
As you can see, I mixed and matched these pieces constantly, and I'm still wearing them quite a bit even though I once again have my entire closet at my disposal. Which piece is your favorite? Let me know in the comments and don't forget to include YOUR packing essentials for long trips!